The project kick-off meeting is the first meeting between the client and the project team. It's the first step for establishing common grounds to meet the project's goals and create a plan that will ensure the effective fulfilment of these goals.
The project kick-off meeting is a crucial part of any project. Thus, you need to fully understand the importance of a project kick-off meeting and its components. Below, we dive into all these aspects of a project kick-off meeting.
Why Is It Important to Plan Your Project Kick-Off?
Did you know that projects have a 2.5 times higher likelihood of reaching completion and success when proper project management practices are implemented?
One of these practices includes project kick-off meetings. A project kick-off meeting is imperative because it sets the tone and establishes expectations for the project. It also helps to nurture a high performance culture by working smarter, not harder to improve overall work performance and work productivity.
During this meeting, all stakeholders become familiar with the project details and understand their roles and responsibilities. Plus, the meeting helps establish a concrete relationship between the project team and the client. Here are some notable benefits of planning your project kick-off.

Allows Initial Communication
In this step of the project pipeline, all stakeholders are brought together for the first time to communicate openly. It's a critical opportunity to assess everyone's understanding of the project and what they hope to get out of it. By having this meeting, you can avoid any potential misunderstandings or conflicts down the line.
Defines Project Scope
The project kick-off meeting is also a great time to define the project scope. Simply put, it spells out what the project will and will not include. You can subsequently use this document as a reference for everyone involved in the project to keep everyone on track.
Helps Set Realistic Expectations
Everyone must understand what is realistically achievable within the set timeframe and budget. The project kick-off meeting is the perfect time to set high and low expectations and meet OKR and KPI goals. It helps avoid any nasty surprises down the road and keeps everyone focused on the project's objectives.
Establishes Key Milestones
The meeting is also an excellent opportunity to establish critical milestones for the project. Everyone can track the project's progress and ensure that they are on schedule through weekly workplan templates. You can also create guidelines for what to do if you're unable to meet a particular key milestone.
Forms a Project Charter
A project charter is a document that formally authorises a project. It outlines the business case, deliverables, objectives, and other critical information. The project charter is typically created during the project kick-off meeting, and it becomes the foundation for all future decisions made regarding the project.
How to Plan Your Project Kick-Off Meeting?
Whether you're planning a project kick-off meeting for internal or external stakeholders, you need to follow specific steps to ensure the meeting is a success. Here are some essential steps of the process.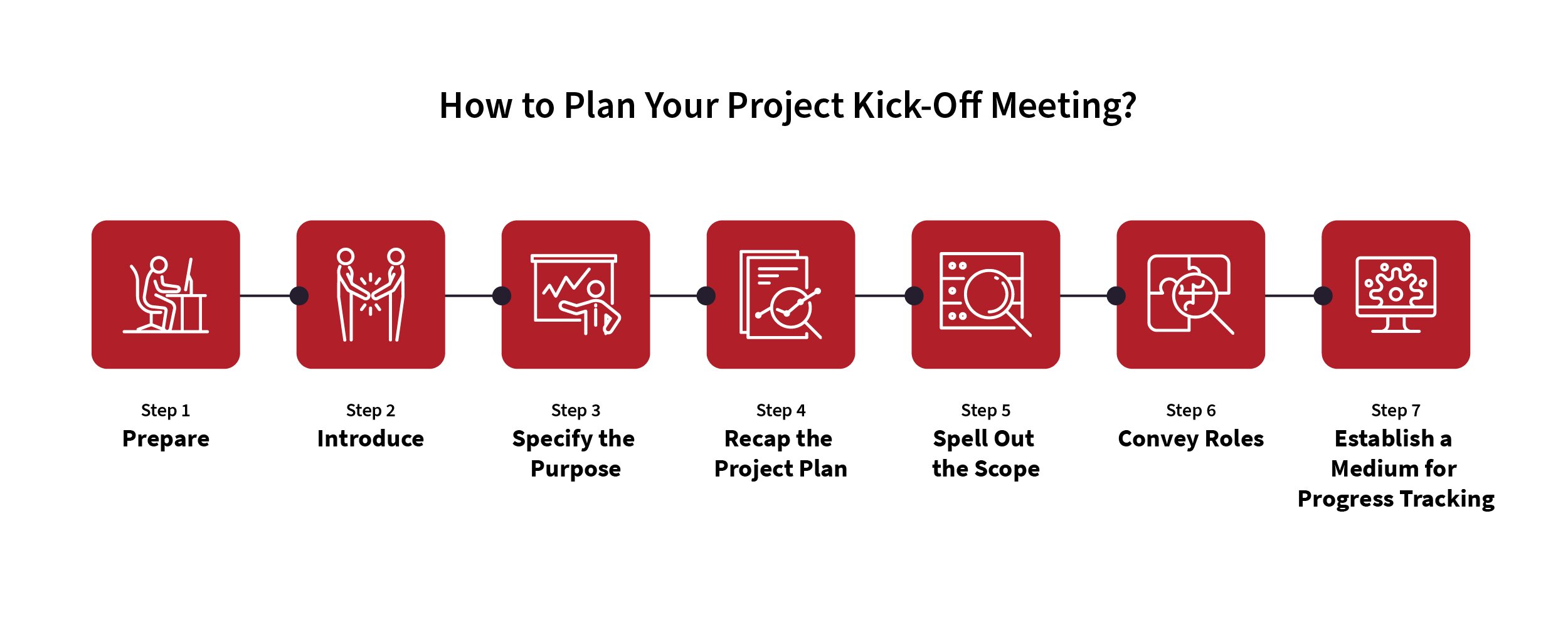 Step 1: Prepare
First off, you need to specify what you'll discuss in the meeting. Who will be invited? When will the meeting be held? Who will take notes or record the minutes of the meeting?
You should also set the meeting agenda and send it to everyone who will attend the meeting. You can share the timeline, project plan, and other relevant material that everyone should know beforehand in the meeting agenda.
Step 2: Introduce
Since this is the first time clients and the project team is meeting, there will likely be people who don't know each other. Introduce everyone in the room so that all attendees know whom they're working with.
Step 3: Specify the Purpose
It's imperative to let everyone know the purpose of the meeting and how their contribution matters. Nearly 26% of the employees are unaware of how their contributions matter to its overall success and objectives. You don't want to kick off a project on this note.
Step 4: Recap the Project Plan
The attendees would have already read the project plan since you shared it in the meeting agenda. But it's still good to recap the plan to freshen up everyone's memories.
Step 5: Spell Out the Scope
Everyone in the room should know the project's scope to avoid surprises or disappointments later on. Make sure you clarify the purpose and resources of the project. Here are the components of the project scope:
Objective

Resources

Deliverables

Requirements
Step 6: Convey Roles
In cases where project teams have worked with the same individuals in the past, this might not be necessary. But if some people are working together for the first time, you should tell everyone what their roles and responsibilities are. For example, who approves any changes? Who is the executive leader? Who should be consulted in case of a problem?
Step 7: Establish a Medium for Progress Tracking
Tracking the performance and progress of your project is very important. It helps you identify the weak points that can be improved along the way. During the project kick-off meeting, you should tell everyone where they can find real-time updates for the project. Finally, make sure there's enough time in the end for everyone to ask questions.
What's Involved In a Kick-Off Meeting?
To make your project kick-off meeting a success, it's vital that you use specific tools and methods. Here are some of them:
Automation Tools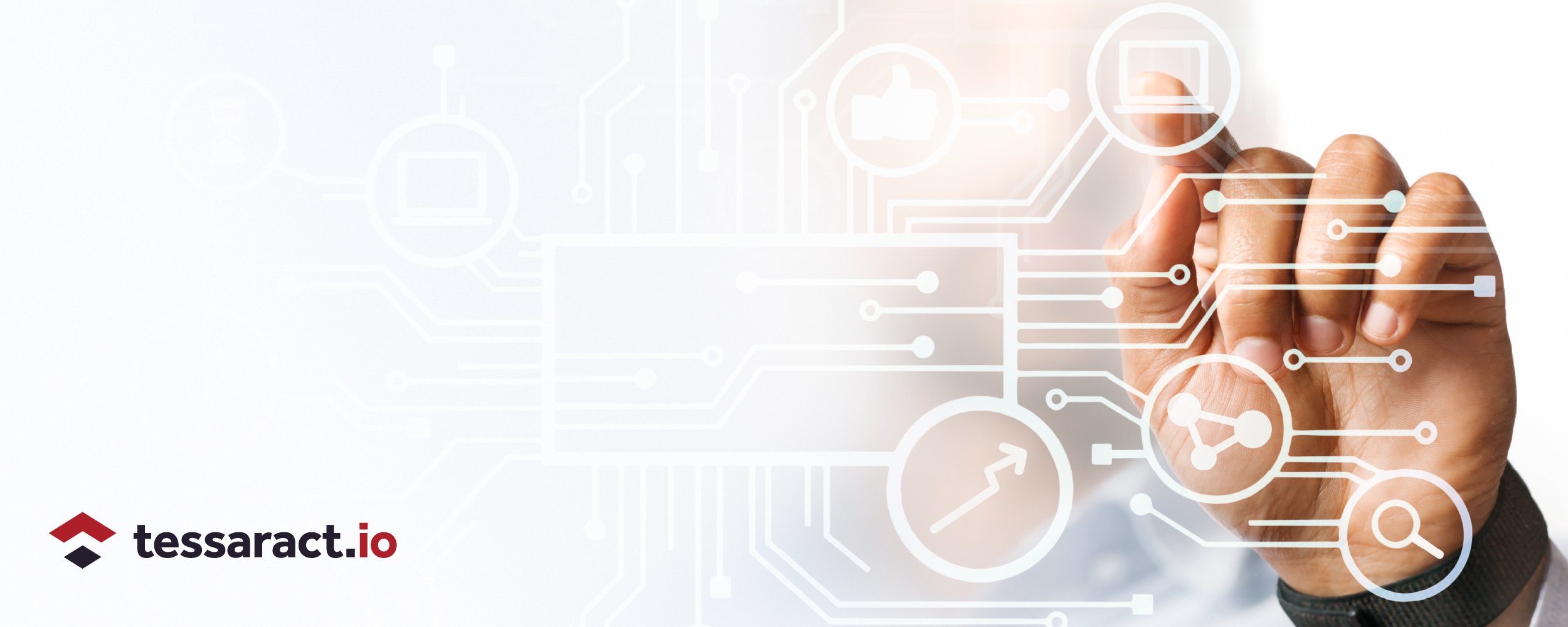 Workflow automation tools can make it straightforward for you to hold a project kick-off meeting since they can help to keep everyone on track and organised. For instance, you can use a tool to send invites to everyone, share meeting agendas, convey real-time updates, and record progress. Automation tools include project management software, client management software, document management software or even digital signing software. These corporate tools are extremely useful in helping you reduce time spent on repetitive tasks and power your business growth.
SMART Project Objectives
SMART project objectives refer to specific, measurable, achievable, relevant, and time-bound goals. The acronym is a helpful reminder for team members to keep in mind when defining objectives. Here's what it means:
Specific

: The project objective should be clear and concise.

Measurable

: The goal should be measurable to track progress.

Achievable

: The aim should be realistic and achievable.

Relevant

: The purpose should align with the company's strategic objectives.

Time-Bound:

The objective should have a specific deadline.
Using Tessaract to Manage Project Kick-Off
Organising an impactful project kick-off meeting is of utmost importance for success. Tessaract makes business management a breeze by allowing better collaboration between project teams and other stakeholders.
With Tessaract, your project teams can access project-related documents seamlessly and communicate with each other through a single platform. Additionally, Tessaract's digital signing feature allows authorisation from external stakeholders on relevant documents without requiring them to be physically present at every step of the way. Request a demo today to get started.