Invoices are part and parcel of doing business, but they're not of much use unless you can disseminate and share them securely. The Singapore government's InvoiceNow initiative helps businesses transact across national borders – all while staying green, efficient, and regulation-compliant.
Of course, no digital tool works without effective implementation. Here's how to make the most of InvoiceNow's billing power and simultaneously streamline your business accounting operations with Tessaract.
InvoiceNow Deciphered for Business Leaders
Many modern companies issue invoices in a decidedly outdated way. They extract the relevant records from their ERP and accounting systems, take the time to format the contents so that humans can read them, and then send it all to a partner in the form of an emailed PDF or hardcopy. From there, the receiver has to do more work yet to intake the information, including scanning or reinterpreting the data so that their ERP systems can handle it.
InvoiceNow helps bring senders and receivers closer by dealing with all intermediary stages. While it isn't the world's first digital financial information-sharing network, it's undoubtedly one of the most noteworthy. This unique invoicing framework is built on top of the international PEPPOL e-delivery network; a system developed to align with EU standards to let businesses exchange essential financial documents with other network members.
PEPPOL Basics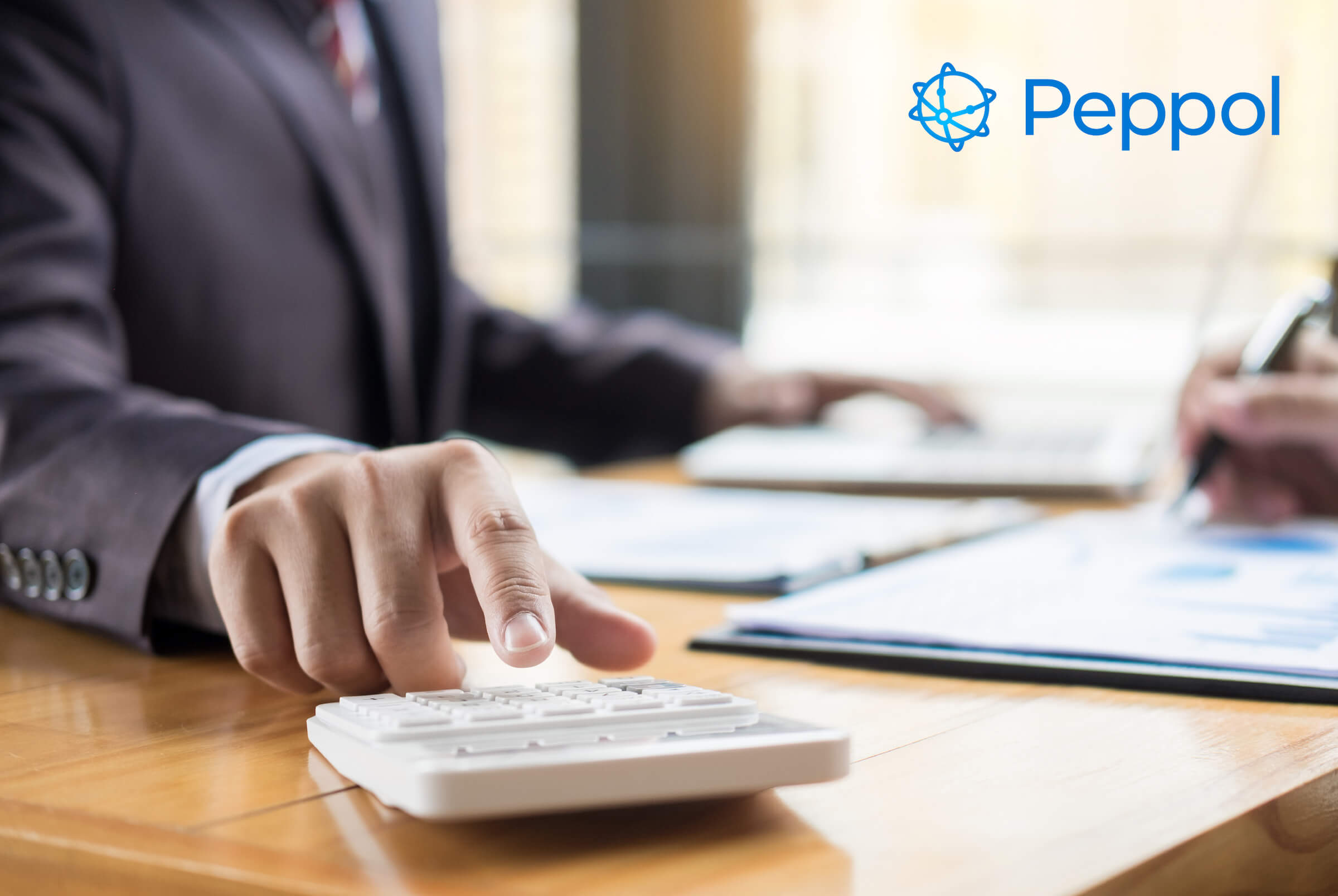 Who maintains the PEPPOL standard? It's not a government body but an international non-profit association known as OpenPeppol.
This oversight strategy is smart: It reduces the likelihood that the system might fall prey to special interests. Having a third party assume responsibility also contributes to openness and sustainability since the maintainers keep diverse stakeholders in mind as they guide the standard's evolution.
One key to PEPPOL's success is that it doesn't require advanced technology upgrades. Invoices are exchanged using a common XML-based format called Business Interoperability Specifications Billing 3.0 UBL, and they make the journey between seller and buyer systems sans human intervention.
Because PEPPOL has EU backing, it incorporates a set of standard specifications that govern invoicing, data transmission, and security oversight. In other words, it already ticks most of the boxes you need to check to satisfy the regulatory burdens associated with doing business internationally, which is particularly important for working in European markets.
One of the defining hallmarks of PEPPOL is that it includes entities known as PEPPOL Authorities. These organisations maintain the PEPPOL Access Points that companies use to send and receive invoices across the network. This organised structure demonstrates yet another strength of the standard's open design: Authorities offer largely equivalent service quality and assurances because they must adhere to OpenPeppol's rules.
How InvoiceNow Works With PEPPOL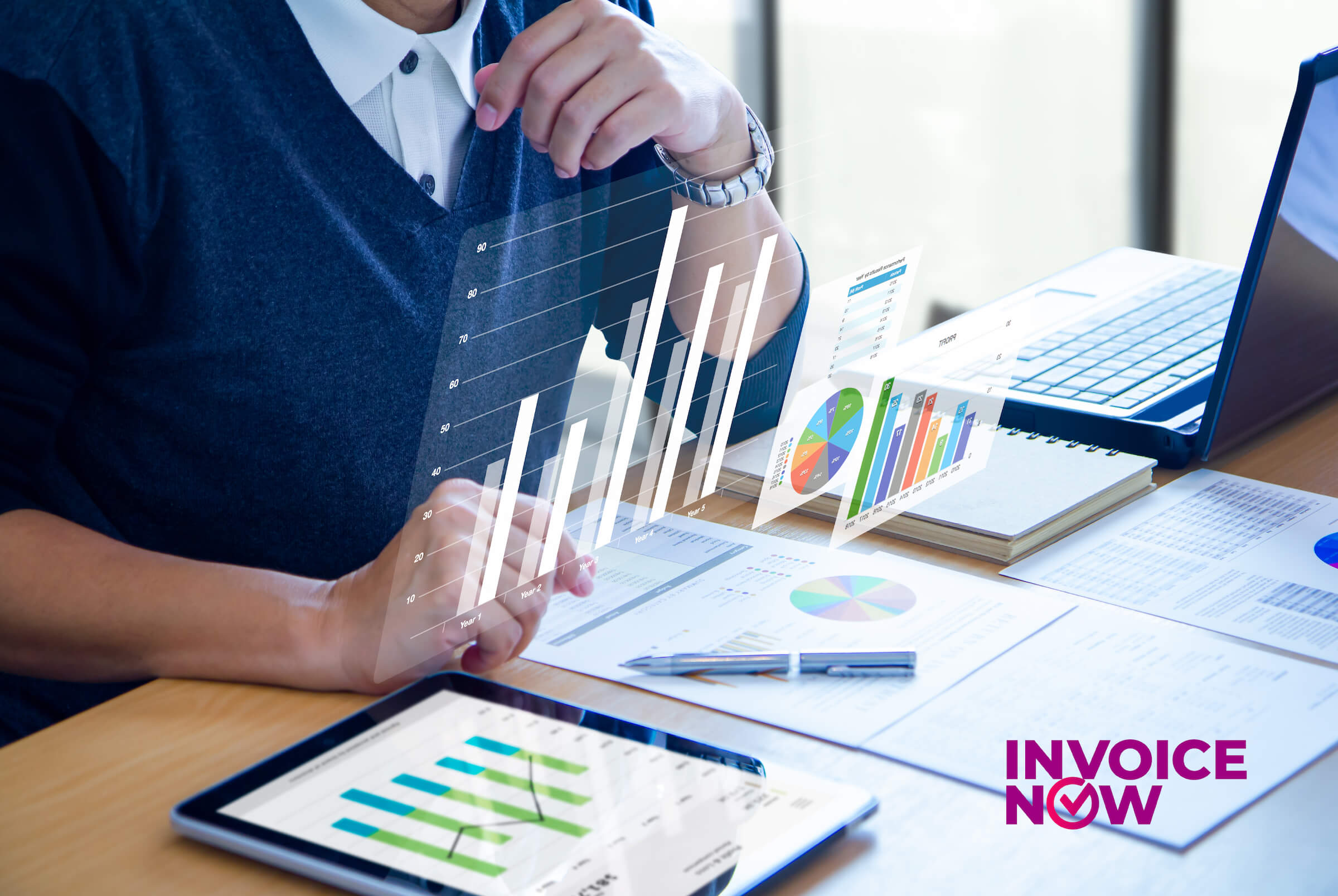 With its launch in 2018, the Singaporean InvoiceNow network saw the nation's Infocomm Media Development Authority become the first official Peppol Authority to exist outside of Europe. Expansion soon followed, and in just two years, the nationwide framework had become the preferred channel for government suppliers to submit digital invoices.
InvoiceNow offers several benefits over the classic PDF-sharing model that some businesses still employ. The uniform standard makes it easier to prevent your invoices' meanings from getting lost in translation. Like its global counterpart, the network also includes a directory that facilitates working with new clients and increases the speed of getting lucrative relationships off the ground.
Finally, Access Points can map many different invoice formats to the common BIS Billing 3.0 UBL standard. In other words, it's possible to migrate without embarking on an epic internal transition journey – provided, of course, that your ERP system supports InvoiceNow or a conversant PEPPOL implementation.
To get a more in-depth understanding of how PEPPOL works in Singapore and for Tessaract, visit our blog, ' The Consummate Guide to PEPPOL e-Invoicing for Modern Firms'.
Leveraging InvoiceNow in the Real World With Tessaract
InvoiceNow streamlines invoice communication regardless of whether the sender and receiver use different accounting tools, billing practices, or data formats. As long as both ends have PEPPOL-compliant ERP systems, they can seamlessly bridge language barriers to share financial information. Fortunately, Tessaract makes getting started as easy as signing up – and you receive countless other benefits in the process.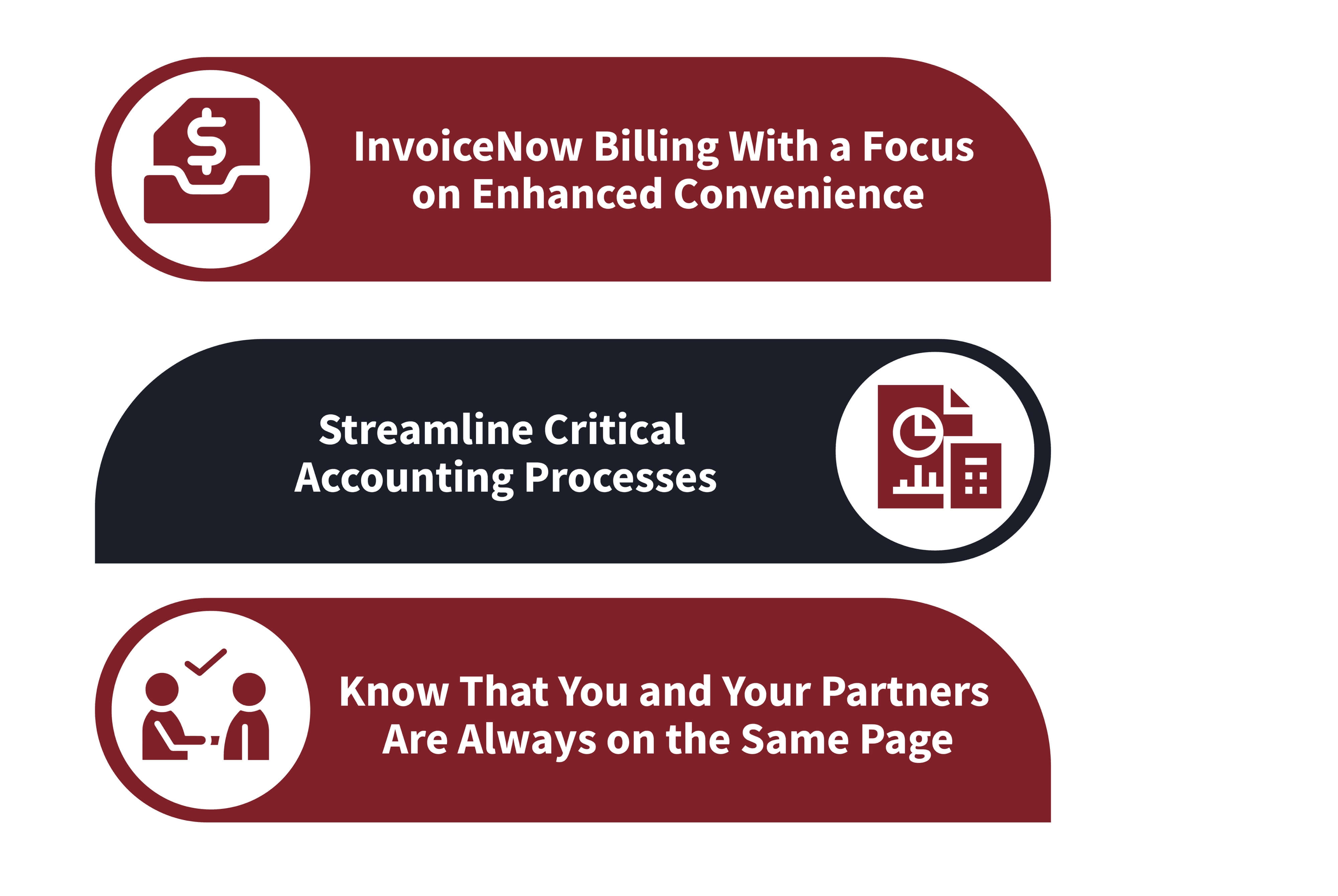 InvoiceNow Billing With a Focus on Enhanced Convenience
Tessaract supports InvoiceNow right out of the box, but unlike many alternatives, it augments the standard's capabilities with a unified, comprehensive workflow. It gets imported directly into your accounting system when you receive a bill, so you never need to take on onerous tasks like manually entering data. Since the platform is hardware-agnostic, your invoices keep up with you wherever you go and on whichever devices you prefer using to do business.
Streamline Critical Accounting Processes
With Tessaract, you can view invoices as draft bills, streamlining the approval process. Thanks to the app's smart user permissions and ability to flag specific items for review, it's easy to appoint responsible stakeholders to handle billing management.
Know That You and Your Partners Are Always on the Same Page
Tessaract's native InvoiceNow integration ensures that you no longer have to accept the idea that billing should be fraught with misunderstandings. When you send someone an invoice, you receive a near-immediate confirmation once they've got it, even if they don't personally take the time to update you with a helpful note. Your bills can't get lost in the mail, misplaced on the other end, or garbled in translation from one format to another.
With Tessaract and InvoiceNow, the likelihood of getting paid promptly increases dramatically. At the same time, your administrative outlay and manual labour burdens decrease. The system imports the relevant data automatically, and without the constant spectre of human error hanging over your head, billing and paying others become far more cost-effective propositions.
Make Your Accounting Work Better For Your Bottom Line With Tessaract and InvoiceNow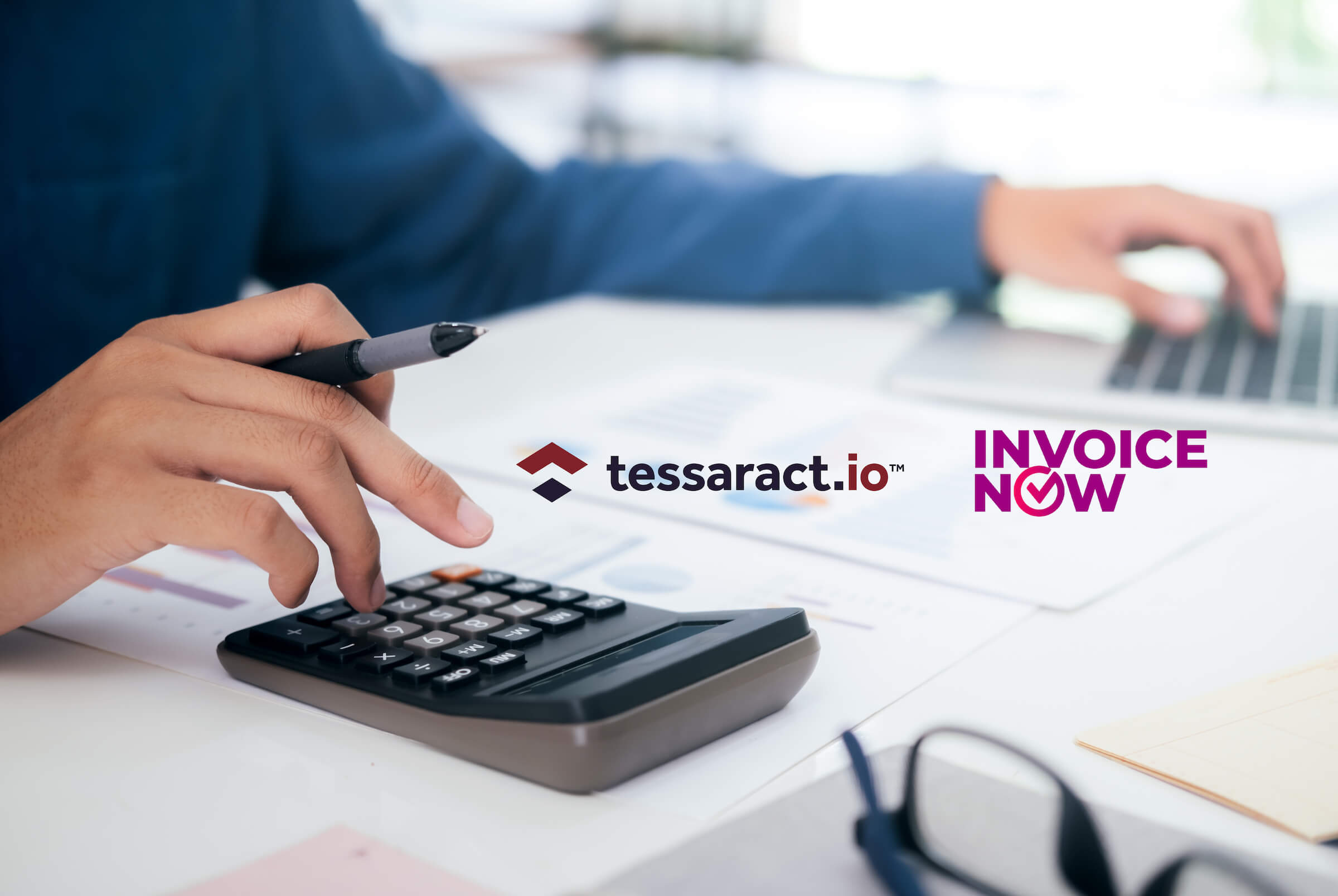 Tessaract empowers enterprise leaders with a full-fledged accounting system that meets almost any demand. Whether you're interested in simplifying your relationships with international clients or just making ordinary billing less burdensome, the system accommodates you. With a host of cloud-based tools and data points, you stay informed and in charge – even if you want to customise the platform to support a unique workflow you've spent years refining.
Billing shouldn't represent a massive operational expense or hurdle to expansion. Find out how upgrading your accounting practices can open the door to borderless, cost-effective business by trying Tessaract or chatting with a specialist.