The security of data is always an important priority for businesses that provide services to clients. The need for data security becomes even more critical for lawyers and law firms who constantly handle highly sensitive information about the clients.
Importance of Data Security

On a daily basis, law firms manage sensitive client information, and handle large financial transactions. Much of these activities take place digitally, whether in the form of online bank transfers, automated identity checks or emails containing confidential client and financial information. Due to this digital environment nature, we regularly hear about security incidents such as ransomware attacks, data breaches, newly discovered vulnerabilities, and misuse of personal information. A research conducted by Solicitors Regulation Authority (SRA) in the UK shows that an astounding 75% of law firms surveyed had been the victims of cyber attacks, which resulted in over £4m of client money being stolen as a result.

These statistics show that cybercriminals are increasingly seeking new victims and weaknesses in defences they can exploit, whether through spyware, identity theft, viruses, or simply tricking people into revealing sensitive data. Once these criminals penetrate your firm's security, the consequences can range from minor embarrassments to serious legal issues such as:
Loss of public and client trust in your firm
Public leaks of personal or business information (e.g., on social media)
Inability to access sensitive firm information due to ransomware (i.e., where hackers encrypt files and demand money to restore access)
Compromised communications due to phished or compromised email accounts
Malpractice allegations and lawsuits
Private Cloud can elevate Data Security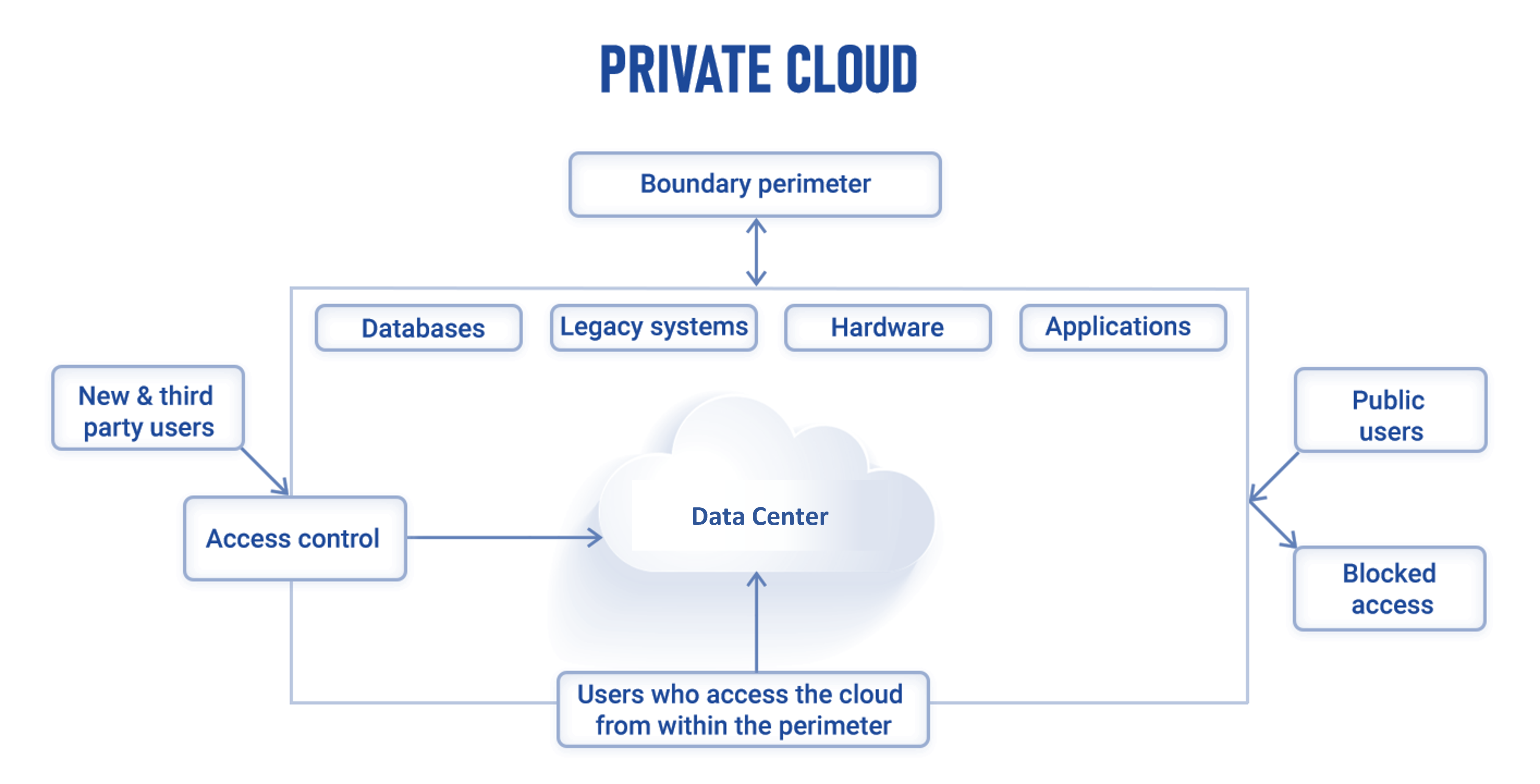 There are many ways to secure your firm's data through the use of cloud computing - we have discussed the key benefits and outlined elements of an effective cloud strategy in A Guide To Cloud Transformation. It is also well-established that Private Cloud is able to provide effective data security. While any cloud environment requires robust antivirus and firewall protection, Private Cloud access is more secure as it is achieved through private and secure network links, rather than the public internet. According to a Flexera cloud computing statistics report, the use of Private Cloud is popular and 72% of businesses use private clouds in some capacity.
For medium to large enterprises, due to its dedicated infrastructure rather than shared servers, Private Clouds allow your businesses to have complete control over your cloud infrastructure - security is deployed either in-house or outsourced to a managed service provider. This ownership, also known as single-tenant architecture, ensures that your data is inaccessible to any unauthorised person.
Firms that adopt Private Clouds are the sole users of the dedicated infrastructure, which means that your Private Cloud environment can be customised to meet your unique business needs, not only where performance is concerned, but also in terms of permissions control and security. You will not be limited by the generic security methodologies common to the public cloud. This is particularly relevant for governments and organisations in regulated industries, such as finance, legal and healthcare, that need to adhere to compliance and governance requirements.
*These are for Private Clouds that are hosted using Third-Party Service Providers

Hence, Private Cloud offers many advantages such as effective data security, customisation, and scalability - options that its alternatives just do not offer. If your firm handles sensitive data, operates under heavy scrutiny and compliance regulations, or simply requires the highest level of safety and customisation, the Private Cloud is the way to go.
5 Tips for protecting your data in a Private Cloud


While Private Cloud offers the most effective security for your firm, there are still some risk considerations to be mindful of when deploying Private Cloud:
Use Encryption To Protect Your Data in Transit: Encryption on data in transit will help protect your data as it travels between your devices and the private cloud.
Restrict Access to Your Private Cloud: Use firewalls to block certain risky IP addresses from accessing your cloud, and use authentication and authorisation mechanisms to control access.
Keep Your Software Up to Date: Update your software as outdated software may have security holes that are susceptible to ransomware attacks, malware, and data breaches.
Monitor Activity in Your Private Cloud: Monitoring not only helps you detect and prevent unauthorised access, but helps you troubleshoot and fix issues as well.
Backup Your Data Regularly: Back up your data regularly and locate the backups in different geographic locations.
Elevate your data security today!
Here at Tessaract, we take data security seriously, and we are ISO 27001 certified. By getting ISO 27001 certified, it means that our solutions will help to protect your firm reputation from security threats, avoid regulatory fines and reduce the need for frequent audits all within your Private Cloud, ultimately achieving that effective data security. Do reach out if you are keen to discuss Private Cloud deployment options for your business.